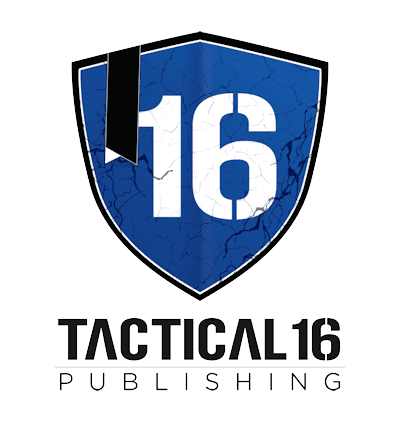 Tactical 16 Publishing
Meet Our Authors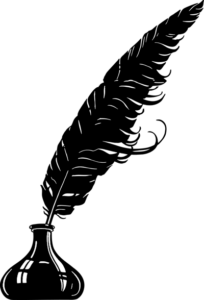 Tactical 16 Publishing is dedicated to serving active, inactive and retired United States military armed forces authors, along with their family members, military-affiliated writers and first responders. We serve those who have served our country.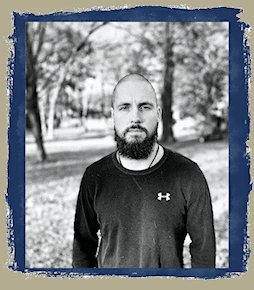 Stewart "ST" Blackwell
Author
Savages:
Infantry Culture in the Global War on Terror
In his debut book, Blackwell explores the complex culture, complete with its own value system, of the American warrior serving during the Global War on Terror, known as "GWOT." The GWOT began after the September 11, 2001 attacks on the United States and includes the wars in Afghanistan and Iraq that followed.
Blackwell takes a close look at how America often generalizes its view of service members as robots, protectors, and nation builders. He challenges readers to examine their perceptions and ask critical, often uncomfortable, questions to discover the identity of this generation's warfighters and how the tenets of this culture can help enrich the American experience.
Read more
"My hope is to immerse the reader in a vastly different society that values hardship, suffering, and deep, life-altering personal development over comfort and self-preservation," said Blackwell, who served in the Marine Corps for 9 years and deployed 6 times to Afghanistan, Yemen, Guantanamo Bay, and with multiple Marine Expeditionary Units. "Understanding infantry culture, and its values, is the key to establishing our legacy during the War on Terror as men who dared for more out of life. We sought challenge and adventure to gain critical knowledge of ourselves and became better because of it."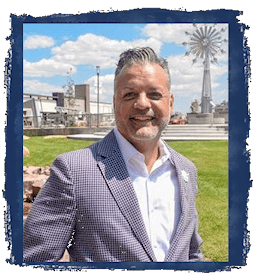 Anthony Perez
Author
Professional Durability:
Withstanding the Storm of Change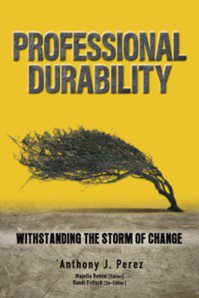 In his new book the author asks readers to look for parallels from their life experiences and apply them to their professional growth and development to help themselves and others. Self-awareness, resilience, accountability, and how to stay committed to achieve desired outcomes are central to the discussion
Anthony Perez is a Navy veteran, successful entrepreneur, speaker, and community leader with over 25 years of experience building and developing leaders. Anthony's true passion is being a teacher on the topic of emotional intelligence and leadership.
Read more
When it's all said and done, Anthony is a confident but humble individual whose true passion is about giving back to his community and to those that he supports and serves near and far every day. Anthony describes his leadership style as compassionate while demanding expectations. His motto is, you NEVER abandon your expectations of execution.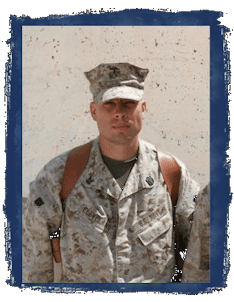 Taylor Cleveland
Author
Mother's Day:
The Courage & Sacrifice of the 3rd Battalion 25th Marines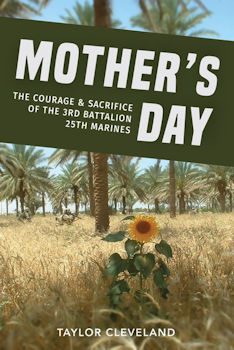 In his debut book, Cleveland gives a first-hand account of his time with the 3/25, known as "Lucky Lima," in support of Operation Iraqi Freedom.
In 2005, Cleveland, a Navy Corpman (medic), deployed to Iraq with 179 fellow Reservists as part of 3/25, an Ohio-based Marine Reserve unit. After five months of relative quiet, enemy forces began launching attack after attack on the unit.
Read more
Taylor Cleveland was born and raised in Conneaut, Ohio, a small lakeshore community outside of Cleveland that his Nine Times Great Grand Father founded in 1796. He currently works there as a Police Detective.
He has been married to his wife, Louise, for 23 years. They have three children.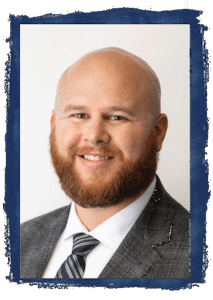 John Morrin
Author
Riddles in the Dark:
The Never Ending Battle
In Riddles in the Dark – The Never-Ending Battle John Morrin incorporates psychology, history, and present-day circumstances into his poems to encourage and empower others to start their inward journey towards healing, growth, and happiness. Vivid pictures accompany the poems throughout the book.
Morrin's work is especially relevant in light of recent studies by the Department of Defense. According to a October 2022 DoD report, suicide rates for Active Component Service members have gradually increased since 2011, although the 2021 rate is lower than in 2020.
Read more
John Morrin is an avid reader and lifelong student. He is a passionate writer who is dedicated to creating an authentic anthology of poetry, blending together themes of psychology, philosophy, theology and beyond. In his debut work, John weaves together his experiences from his time before, during, and after his service in the Marine Corps; with the current, everyday struggles he has faced due to the invisible wounds he suffered.
Morrin currently lives in Ohio with his wife, who he credits with being the most instrumental part of his recovery. They currently have three dogs.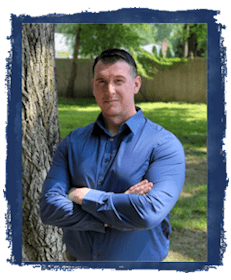 Sean McCauley
Author
Little Lady
In his debut book, Little Lady, Sean McCauley brings the issue of human sex trafficking to the forefront in his fictional account revolving around a young girl who falls victim to modern slavery.
Little Lady follows Angel, a young girl driven to prostitution and drugs who dreams of home, but is forced to live out her days being used and under the control of her pimp. Angel looks for every opportunity to escape reality, finding hope through interaction with a colorful cast of characters including a young musician, a detective, a nurse, and her handler.
Read more
"Human trafficking is a crime of exploitation with an estimated 27.6 million victims worldwide at any given time," said McCauley, who has supported multi-agency operations to disrupt international and national trafficking.
Sean James McCauley graduated in 2010 with a bachelor's degree in Secondary Education with a concentration in History and a minor in English. He taught for seven years and during his time in the classroom, enrolled in an Educational Leadership program at Western Governors University, where he completed his master's degree in 2016.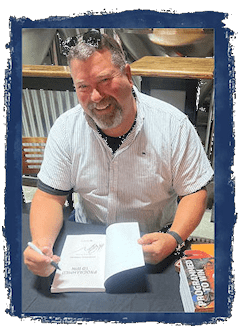 K.A. Brown
Author
Programmed To Win
In the first of several planned books in a series, Brown introduces readers to a cast of well-developed characters who all become part of a riveting plotline centered around the intense search for power and revenge in the political arena, no matter what the cost.
The story opens with the brilliant discovery of a cure for cancer by Dr. Francis Popolous and quickly turns dark as the scientist learns that his genetic findings also reveal a person's political disposition. Politicians, influencers, and heroes across America become part of a twisted adventure filled with murder and scheming as the story unravels with every page turn.
Read more
"This is a story that loosely mimics modern politics," said Brown, who recently retired after serving as a firefighter for 26 years. "This story speaks to the current distrust that some have in the U.S. election process. My fictional thriller will have many readers asking: 'How safe is an election if people are being programmed to win?'"
K.A. Brown spent 26 years as a firefighter and recently retired to pursue his passion for writing.
In addition to his career as a firefighter, KA has always been an avid reader and has always had a love for storytelling. KA enjoys spending time with his family, including his wife and two grown children, when he's not writing. He is also a proud pet owner of a rescued German shepherd dog.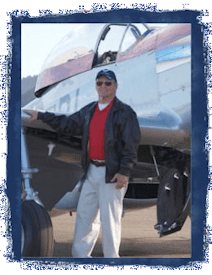 Spencer Anderson
Author
Survive The Night
Survive the Night recalls the tragedy of the German death march of more than 10,000 American and allied POWs through 900 miles of mountainous forests and war-torn lowlands of Germany. Though the march was a tragic stain on our world's history, Survive the Night is full of tender moments, happy outcomes, and the antics of Highway the dog.
Survive the Night, begins in January 1944 and follows fictional character, Gus Bodine, a 20-year-old who joined the U.S. Army Air Corps as a B-17 pilot. Bodine quickly finds himself going from living the American dream to being shot down and becoming a prisoner of war forced to endure the 86-day "Death March".
Read more
Spencer Anderson is a U.S. Air Force Vietnam war veteran, former pilot, teacher and counselor, and an honorary Colonel in the Commemorative Air Force. His passion for aviation and aviation history is clearly seen in his writing.  Spencer is dedicated to keeping alive the legacy of the patriots who­ chose to fly and fight for our grateful nation in its most trying times.
Spencer Anderson is also the author of the popular warbird trilogy of historical-fiction aviation novels featuring Carl Bridger, the son of a Montana cattle rancher. "The Last Raider," "Avenging Angel," and "Mission Critical," chronicle Carl's adventures as a WWII pilot, a spy-plane test pilot and CIA operative, and a grandpa on a daring rescue mission.
Spencer Anderson is married to the love of his life Carole, and they live in St. George, Utah. For more information on Spencer's books, www.warbirdtales.com.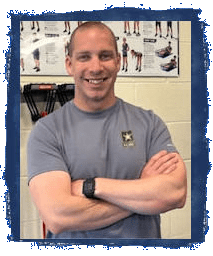 Tom Hardy
Author
Fitness For Busy Dads
Tom's debut book, Fitness For Busy Dads, presents a simple and effective program geared towards dads with busy schedules in order to ultimately build a healthier lifestyle.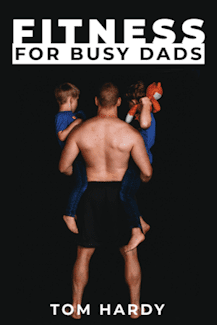 The principles outlined in Fitness For Busy Dads, are based on Tom's tried-and-true personal experience and his formal background, including:  holding a Master's Degree in Exercise Science from Liberty University, and being certified as a Personal Trainer through the National Academy of Sports Medicine (NASM). Tom graduated from Master Fitness Trainer school while serving in the Army and currently holds that position. He is a Certified Personal Trainer from NASM, and MFT for the US Army.
Read more
Tom delivers a clear blueprint centered around a combination of lifting weights, cardio, and a focus on nutrition. He also dispels fitness myths, including targeting fat loss.
Tom Hardy has proudly served in the US Army since 2010 and is currently serving in the Army as an instructor at Fort Devens Massachusetts. He previously served in Virginia, South Carolina, Missouri, Mississippi and Massachusetts and has held several key roles within the military to include Drill Sergeant, Master Fitness Trainer (MFT), and Instructor.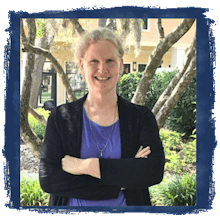 Deborah Spencer
Author
The First Enterprize
A Legendary Little Ship
with a Storied Name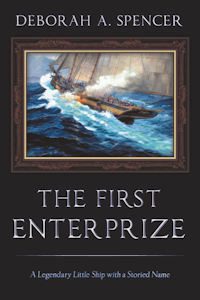 Spencer traces the full story of this historic ship from its conception and construction in 1799 to its ultimate demise in 1823, when she stranded and broke up on Little Curacao Island in the West Indies.
"History enthusiasts and those with a naval or military background are sure to be immersed in the untold story of this famous ship – a history that includes wars and conflicts in the Caribbean and the Mediterranean and colorful commanders," said Spencer, a life-long history enthusiast. "I've combined a compelling narrative with ship images, battle scenes, portraits of captains and their commodores, along with maps to draw readers into the story."
Read more
"Deborah's account is such a great read and fills a huge void in the historical record of a ship that is pivotal to our country's story," said Chris Schafer, CEO at Tactical 16 Publishing.
Spencer, who lives in Florida and is the chief technology officer at an advertising technology company, says she has always had a particular fascination for ships named Enterprise. She is originally from Huntsville, Alabama.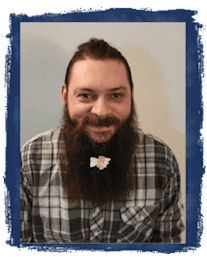 Ward Mayfield
Author
Lessons from Uncle Sam
Embark on a grueling journey alongside bomb disposal teams facing off with death on the battlefield.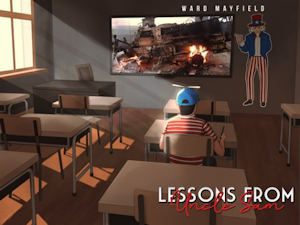 In his debut book, Mayfield transports his audience from the comfort and safety of their lives to the raw and unpredictable cruelty of war, death, and destruction.
His story both enlightens and uplifts readers as he goes back to his time in war zones as a bomb disposal operator in a battle of wits with the enemy where losing could have meant death. He makes a conscious choice to move forward with his life in spite of the tragedies he has had to face.
Read more
"This is my story of what it's like to survive an explosion and go back to work the next day, over and over, until it physically became impossible to continue," said Mayfield, who earned two Purple Heart medals, an Army Commendation for Valor, and a Bronze Star. "I had to come to grips with going from powerful, agile, and intelligent to slow and sometimes very weak and confused after so many IED hits. And now, I'm finally at ease, even proud of, the mess I am today because I earned my scars and lessons. I want my words to help others who suffer."
Now retired and living in the greater Salt Lake City area in Utah, Mayfield continually looks for ways to serve others and give back in his community.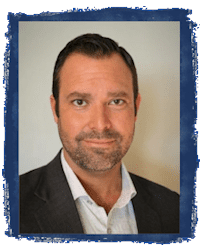 Spencer Emch
Author
Time of Flight
Go on an unforgettable journey of discovery with Spencer Emch as he deploys to Iraq.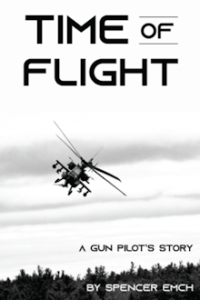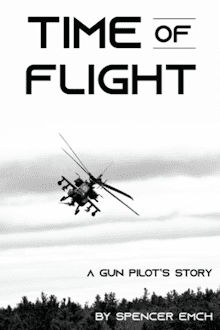 In his debut book, Emch explores the full spectrum of human emotions servicemembers go through when they're put into dangerous situations fraught with chaos and uncertainty.
"The good, the bad, the hilarious, and the surprising are all included in this war story of human experience and emotion," said Emch, who served in the U.S. Army for 12 years as both a musician and an Apache helicopter pilot. "I lead readers on a journey from what seemed like safety from within the borders of an allied nation to the war-torn deserts of Iraq along a crescendo of combat missions."
Read more
Emch is currently flying helicopters and airplanes in Europe, where he lives with his wife and newborn son. When he isn't flying, he is helping to develop the local music scene, surfing, or spending time in the mountains.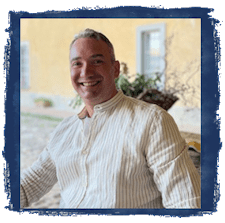 Michael McGarrey
Author
Life's Memorable Moments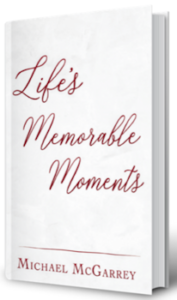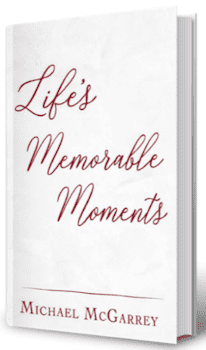 "Get ready to get a good laugh and a look into some of the events in my life that helped shape me," said McGarrey, who was in the U.S. Army infantry for almost 8 years. "I want people to think of their own memorable moments after reading my book, and see that it's the embarrassing and sometimes hard things that give us the best memories."
McGarrey set out to write this book to reassure others that everyone has both bad and good things that happen to them over a lifetime. But, when you compare, the bad times usually make up only about one percent compared to the joyous moments, he says.
Read more
"Michael's book will definitely bring joy and encouragement to many readers with his feel-good series of stories," said Chris Schafer, CEO at Tactical 16 Publishing. "He helps his audience see that it's okay to laugh at yourself in a world often filled with negativity. This is one that will be hard to stop reading once you start!"
Lee Kelley
Author
Look To The Warriors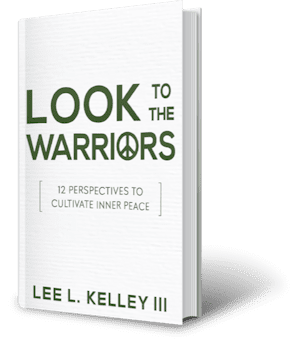 Lee Kelley's self-help book draws upon the military's most foundational lessons and mindsets to help readers apply these life-changing principles in their own lives.
"After serving in uniform for a decade, and now working closely with Veterans for the past 14 years, I've discovered some perspectives that I think will help readers create more inner peace, reduce stress, and sustain them through difficult times and the emotional wars we all fight," said Kelley, an Army Veteran, author, executive coach and trainer.


Read more
"Lee's book opens so many unexpected doorways for readers into personal growth," said Chris Schafer, CEO at Tactical 16 Publishing. "His affirmations and practical exercises at the end of each chapter reinforce his strong message and provide a roadmap to find the inner peace we all seek on our individual life journeys."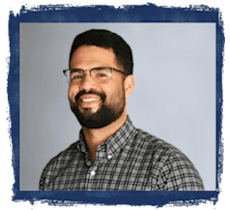 Victor R. Morris
Author
Marsi Goes to Mars
In his debut book, "Marsi Goes to Mars", Morris introduces young children to Marsi, a precocious young girl whose curiosity is sparked about Mars after learning about the Red Planet at school.
Kids will fall in love with Marsi's bold and bubbly personality as she shares her adventures and discovers a lot about herself and Mars with her best friend, Marty, a spunky German Shepherd, by her side.


Read more
Morris lives in London and recently graduated from the London School of Economics and Political Science. He served in the U.S. Army for 7.5 years and has worked in more than 15 European countries.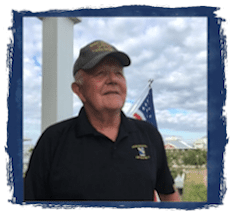 James Dehner
Author
An Empty Shell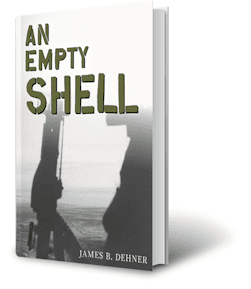 In his debut book, Dehner draws readers into his story as he talks about this guilt and feelings of loneliness, leading to self-isolation while serving and even when he returned home.
Dehner worked on his story for almost 40 years and recently finished it. He hopes that sharing his account and lessons learned can help former and current soldiers and their family members who have been hit hard by the effects of Post Traumatic Stress Disorder.


Read more
Drafted in 1968, Dehner says his service in the Vietnam War deeply affected him and the way he lived for years afterward. Loss of friends and even the enemy resulted in him living with guilt-guilt of "being in one piece, the guilt of having done less than what I somehow thought other people might have expected of me."
Now retired after a distinguished career as an executive in the railway industry and an entrepreneur, Dehner spends a lot of time woodcarving and building models in Texas with his wife and black lab by his side.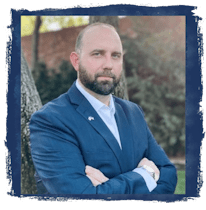 Jeff Clark
Author
Hear These Truths:
The Ultimate Guide to Building Your Leadership Algorithm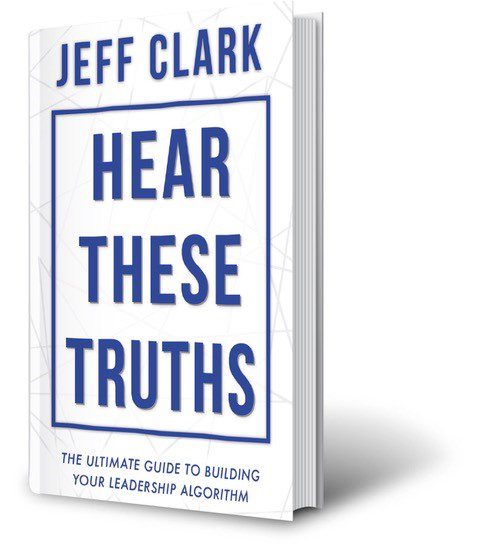 In his debut book, Jeff Clark outlines the crucial steps readers should take to design their own philosophy, or what he calls their algorithm, to rule the workplace and understand their leadership mission, vision, and goals.
"Approaching leadership without a strategy will bury you and slow your progress," said Clark, a coach and mentor with certifications in Lean Six Sigma, technical training, and executive leadership. "The way an algorithm – a rule set for success – guides the content of a website, your school of thought on leading must do the same. It's the 'call to action.'"
Read more
This plan covers:  defining leadership; distinguishing between power and purpose; being a servant leader; making smart decisions with confidence; becoming empowered and empowering others; effectively communicating and listening; and, accountability and its importance for leaders and teams.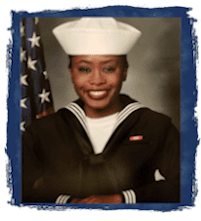 Skyla Pearson
Author
The Enlisted:
The Price of Service No One Tells You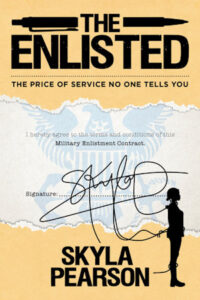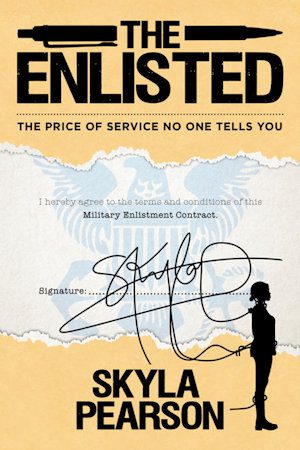 In her debut book, The Enlisted, The Price of Service No One Tells You, Pearson sheds light on the tough realities she faced as a black, enlisted woman serving in the U.S. Navy, and draws attention to what other young women are sure to encounter.
Pearson's book is drawn from a journal she kept during her five years of service in the U.S. Navy and from interviews with women and men who crossed her path during her tours in both Virginia, California, and on the open seas.
Read more
"I want to start the controversial conversations that will lead to change," said Pearson, who is currently a University of Alabama student. "I'm focused and determined to help at least one person see the full picture before making a multi-year commitment where the only thing that is truly certain is uncertainty itself."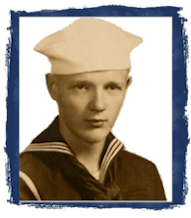 Walter Phillip "Phil" Jordan, Jr.
Author
Odds N Ends In Rhyme
Tactical 16 Publishing company is happy to release our latest book, Odds N Ends In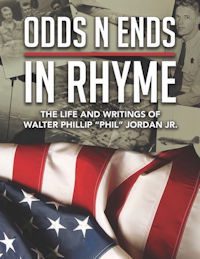 Rhyne, by author Walter Phillip "Phil" Jordan, Jr. Phil wrote this collection of over 70 heartfelt poems to offer hope to thousands of veterans struggling with post-traumatic stress disorder (PTSD).
His extraordinary careers in both the U.S. Navy and U.S. Army during WWII create a backdrop that readers will find fascinating.
Read more
"It's an honor to have talked with Phil and to help his family realize Phil's dream of bringing this historical treasure to publication and to honor this hero as well as the WWII generation", said Chris Schafer, CEO of Tactical 16. "Helping veterans, first responders and their families and friends tell their stories and preserving history is one of our core missions and we take it very seriously."
Sadly, Phil passed away shortly after contacting Tactical 16 Publishing. Before passing Phil asked that all proceeds from Odds N Ends In Rhyme be donated to Wounded Warrior Project.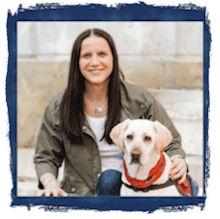 Kim DeFiori
Author
Lessons from Thor
DeFiori began her military career after graduating from West Point in 2008 as a military police officer. She deployed shortly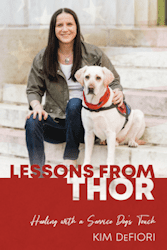 after to Afghanistan for a year, serving with military police and infantry companies. She was one of the first women to work alongside Afghan police day and night conducting raids with special operations units. She went on to serve as an aide-de-camp at the Pentagon.
Read more
"Kim's debut book is so heartfelt and encouraging," said Chris Schafer, CEO at Tactical 16. "She talks about her difficult journey and close relationship with Thor, her precocious furry friend, in a fun and meaningful way. You're sure to fall in love with Thor and learn from both Kim and him as the story progresses. This book is so well done and motivational!" DeFiori calls Maryland home and recently started Badges United Foundation, a non-profit, to help first responders who have PTSD.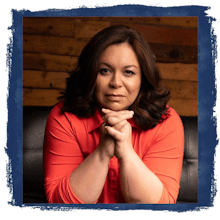 Annette Whittenberger
Author
The Wall Between Two Lives: A True Story of Finding Purpose
Annette commissioned as a 2nd Lieutenant in the U.S. Army as a Chemical Officer from the ROTC Program at Arizona State University (Tempe, AZ). She has a B.A. in Psychology from Arizona State University and an M.S. in Environmental Management from Webster University.
Read more
She retired and decided to become an Accidental Entrepreneur to be able to make up for lost time with her children and use her voice to share her story about real life after the Army and living with mental illness. Since her retirement she has relocated from Fort Polk, LA to Fairfax , VA to support her husband's military career.
In her debut book, The Wall Between Two Lives, Whittenberger, who is a retired and disabled Army veteran, mother, and military spouse, reflects back on her life's journey and traumas she has faced – a sexual assault, a devastating car accident, and military-related incidents – that all led to debilitating PTSD, anxiety, and depression.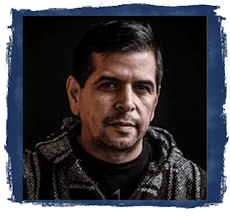 Chris Hernandez
Author - Safe From the War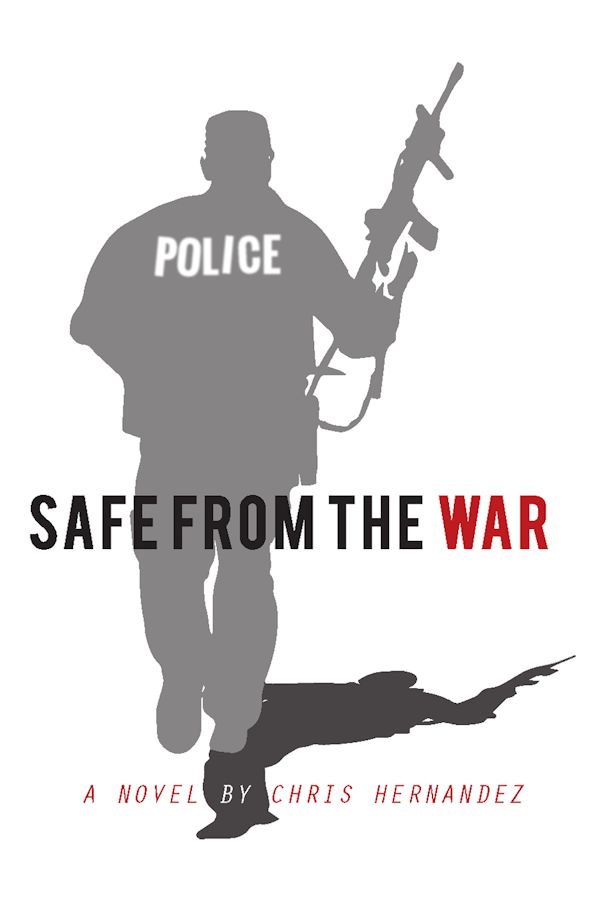 Chris Hernandez is a 23 year police officer, former Marine and and retired National Guard soldier with over 25 years of military service. He is a combat veteran of Iraq and Afghanistan and also served 18 months as a United Nations police officer in Kosovo.
Read More
He writes for BreachBangClear.com and has published three military fiction novels Proof of Our Resolve, Line in the Valley, and Safe From the War through Tactical16 Publishing.
Chris says, "In the military I've never been a special anything; I'm just a regular Joe, and I write about regular Joes. My novels stick as close to reality as possible".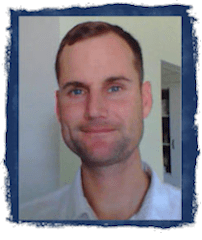 David W. Peters
Author - Death Letter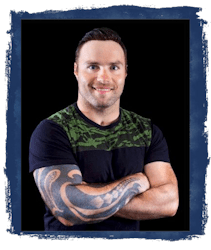 JP Lane
Author - Walking Again
Justin "JP" Lane joined the U.S. Army in 2008 at the age of 20 years old. Like most young men after watching the Twin Towers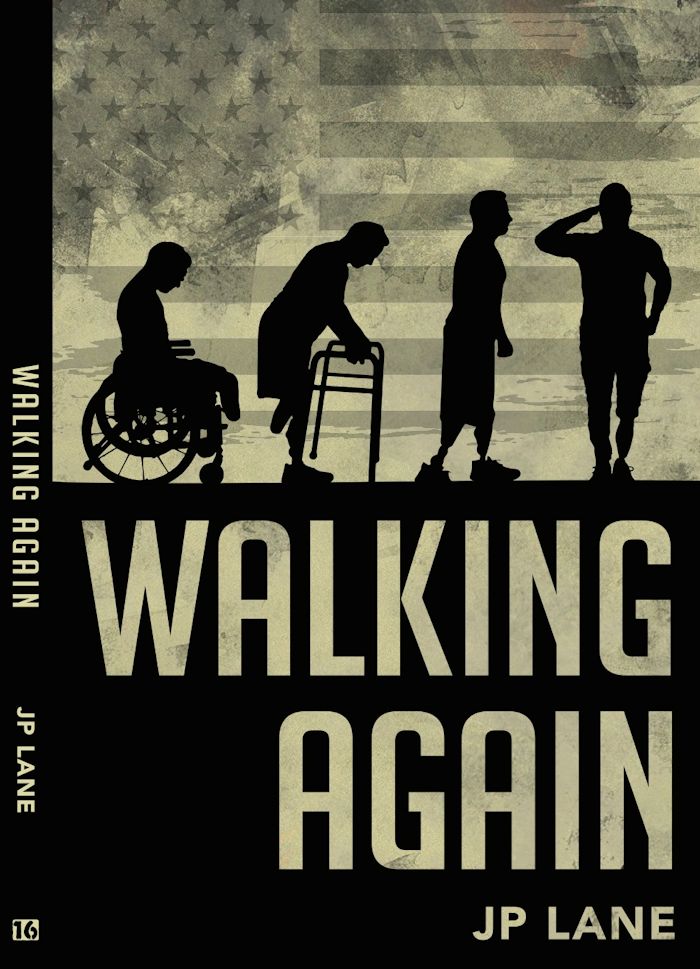 fall in 2001, JP knew he wanted to join the military when he was old enough to do so. As a combat engineer, he was deployed to Afghanistan as a Specialist with the 428th Engineer Company in October 2010 to search for IED's (Improvised Explosive Device). On July 2nd, 2011, his RG31 truck was penetrated by a 200lb IED while on a mission.
Read More
He was in a coma for 6 weeks, having 26 injuries and 28 surgeries – changing his life forever. JP is a double amputee and the doctors told him he wasn't going to do many things like use prosthetics because his legs were so badly damaged or speak properly again because of a tracheotomy. He has proven them wrong.
JP will tell you he joined the Army to serve and protect the American people, and by the grace of God, he still does. He promotes post-traumatic growth to combat wounded veterans and others across the country, helping them build a mindset to 'never give up, never surrender'.
JP is an inspirational speaker and performer of music. His journey of faith, determination, and love of life is inspiring.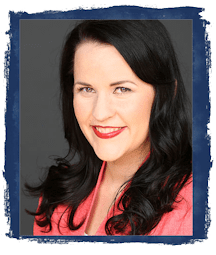 Julia A. Maki
Author - What They Don't Teach You in Deer River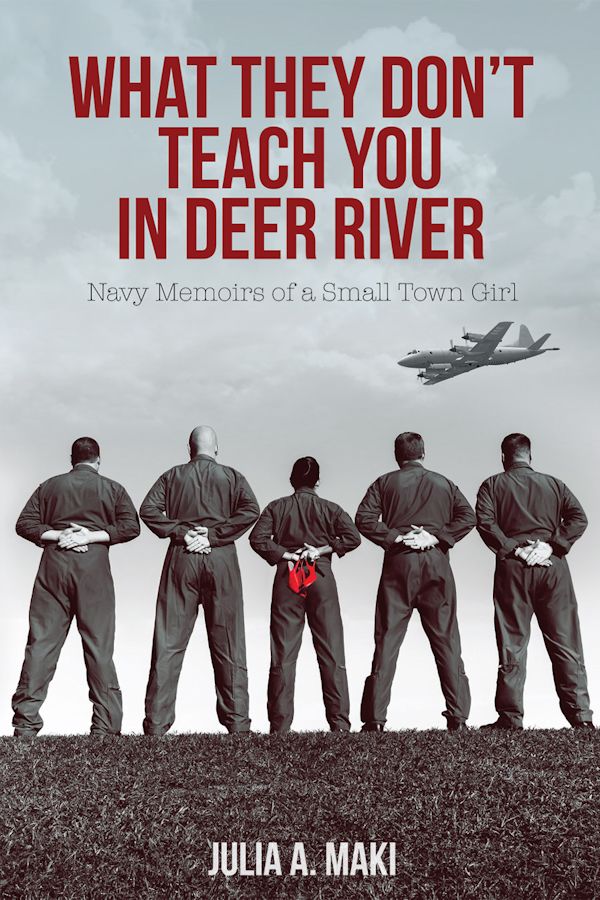 Julia A. Maki grew up in Deer River, Minnesota and enlisted in the Navy as an Aviation Warfare Systems Operator aboard P-3Cs. After the Navy, Julia settled in Maryland with her husband where they both ended up working for the Department of Defense as civilians. They have three children together, which initially inspired her to write children's books about the military.
Read More
Her first book, My Mom Hunts Submarines, was Julia's way of telling her children about what she did while in the Navy with the underlying message, "You can do anything!" Her second book, All Hands on Deck! Dad's Coming Home!, was inspired by her sister's job in the Navy aboard the USS Stennis. It is a book for children that have parents that are deployed in the military.
Still My Dad was written for children with parents that are wounded veterans, but can be enjoyed by anyone facing a disability. From the Sky was inspired by the amazing things she saw while flying all over the world. Finally, her memoir, What They Don't Teach You in Deer River, is a collection of funny stories and life lessons from her time as a young aircrewman in the Navy.
Julia is now in the DC Air National Guard. When she is not writing, raising a family, or working, she finds her passion in volunteering for organizations supporting veterans.
Purchase Book
Click here to buy What They Don't Teach You in Deer River now.
Julia's latest book, Guardians, is a must read for anyone wanting to hear a personal perspective on what it was like to be on duty in the streets of DC during the civil unrest. Unlike what we saw on the news each day there's no agenda except to tell her story. There was a lot of ugly out there, but Julia also chose to share the many examples of the good.
Julia does an amazing job describing her conflicting emotions throughout the whole ordeal. She always tries to find the good in a situation and thanks to her self-admitted awkwardness there's some humor in the situations too.
Having a front row seat to something for this history books. I'm glad she shared her experience with the world.
Purchase Book
Video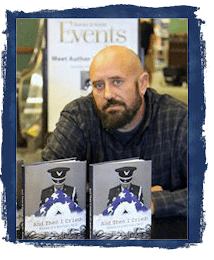 Justin Jordan
Author - And Then I Cried
At 19 Justin left Henderson, KY and enlisted in the United States Air Force, during his 20 years of service he held a variety of different jobs, everything from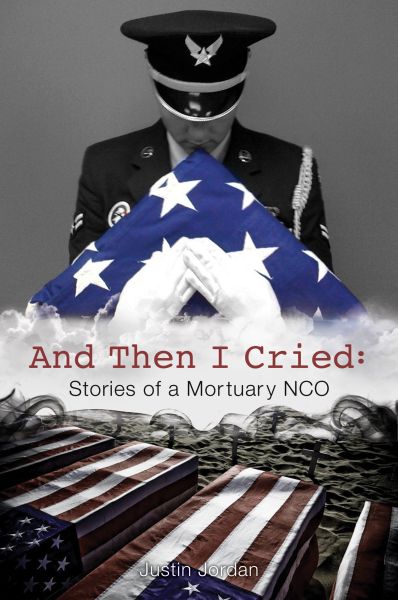 Cook to Combat Readiness Instructor. His most taxing job, however, would be when he was assigned as the Non-Commissioned Officer in Charge, Mortuary Affairs.
Read More
For nearly 6 years he spent his time, performing human remains inspections, uniforming the deceased, organizing military escorts, arranging for burial with honors and consoling grieving families. Justin also managed Combat Mortuary Operations at two separate deployed locations.
In late 2012 Justin decided to share his story in the book, And Then I Cried, Stories of a Mortuary NCO. His hope was that his story could help others struggling with PTSD. He is also an accomplished artist and his works can be seen hanging on the walls of the Pentagon in the Healing Arts Display. In 2013 Justin was Medically Retired from the Air Force with 20 years of service.
After retirement, Justin continued his advocacy and worked with The Air Force Wounded Warrior Program where he managed the Ambassador Program. He was responsible for teaching seriously injured or ill Airman how to tell and share their stories of recovery with audience's worldwide, during his tenure there he trained over 55 Warriors and briefed over 30,000 Airman ranging from Airman to Four Star General.
Justin now works at Warriors Heart the country's only dual diagnosis drug and alcohol treatment center that works exclusively with Military, Veterans and First Responders suffering from chemical dependency and psychological injuries such as PTSD and TBI.
Justin has been featured on CMT's "I Love Kellie Pickler" and has been a guest on over 200 radio shows nationwide. In 2015, he was awarded the American Solider Networks Hero Service Award for his work helping veterans in need.
Justin has only one wish, if his work inspires you, do something about it, live beyond PTSD, live with purpose and find your voice.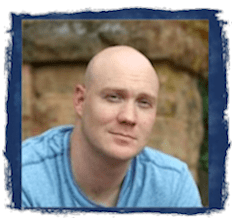 Matt Richardson
Author - Tomorrow's Yesterdays
Richardson is a captain in the U.S. Air Force and a 2012 graduate of the U.S. Air Force Academy (USAFA). He currently works with cadets in the honor department at the USAFA. He was born in Eureka, Calif., but calls Adair Village, Ore. his home.
Read More
He loves traveling, already visiting 45 states, snowboarding, camping, and cheering for the Oregon Ducks.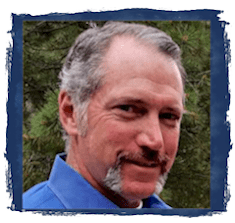 Otis McGregor
Author - Enable Your Team's Success
Otis McGregor has provided executive level training, business development support and guidance to clients since starting his
company, LTO Enterprises, LLC, nine years ago. His processes and techniques are based on over 30 years of military, commercial and coaching success.
Read More
McGregor served in the U.S. Army and Special Forces for 25 years, working his way up from private to lieutenant colonel. He did everything from driving a tank and operating heavy equipment in arctic conditions to leading Green Beret teams on complex and dangerous missions around the world.
After retiring from the military, he helped both large and small firms build their companies and led multi- million-dollar programs for the government. He has been a certified professional coach and project trainer since 2017.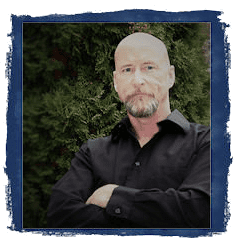 Scott J. Casey
Author - Ghostkeepers
Scott Casey is a ten-year veteran of the Canadian Armed Forces. He is a veteran's advocate and performs speaking engagements about PTSD. He has worked for the past six years with, and is now the President of, Military Minds Inc., a global, not-for-profit organization which assists veterans, first responders and their families dealing with homecoming and PTSD.
Read More
When he isn't advocating, Scott is a heavy equipment operator and also writes for two monthly magazine publications, Pro Trucker Magazine and Iron Mike Magazine.
He lives near Kamloops, B.C. where he enjoys fishing, riding his motorcycle, and shooting sports.
Purchase Book
Click here to buy Ghostkeepers now.
Video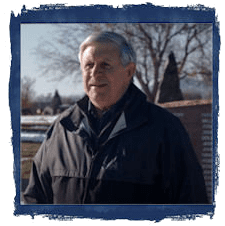 Tom Petitmermet
Author - Pretzel 06
48 years ago, Tom Petitmermet was assigned as a FAC in Southeast Asia. This book tries to recall the many "war stories" that occurred during that one-year tour and attempts to answer the question from his grandchildren; "What did you do in the war Grandpa?"
Read More
Tom flew 535 combat sorties and was awarded numerous military decorations for his service. Tom retired as a Colonel after completing a 26 year Air Force career flying fighter aircraft, testing air to air munitions and many command and staff positions including Commander of an Aggressor flying squadron in Alaska and Base Commander of a remoter Alaska base. He retired in 1995 as the Deputy Chief of Staff of the North American Defense Command (NORAD).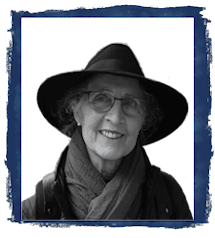 Therese Agnes Hughes
Author - In A Heart Beat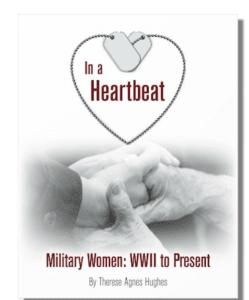 In her debut book, In a Heartbeat, Hughes features 113 women veterans serving in all of the U.S. military branches from WWII to more recent times, weaving a memorable story through moving photos and quotes. Hughes, a long-time advocate of women's issues, particularly our national population of women veterans, has spent many years passionately fighting for increased healthcare access for women.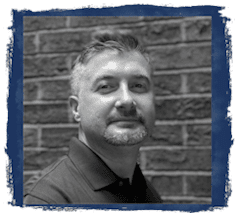 Jon Hinderliter
Author - The Death of Content as King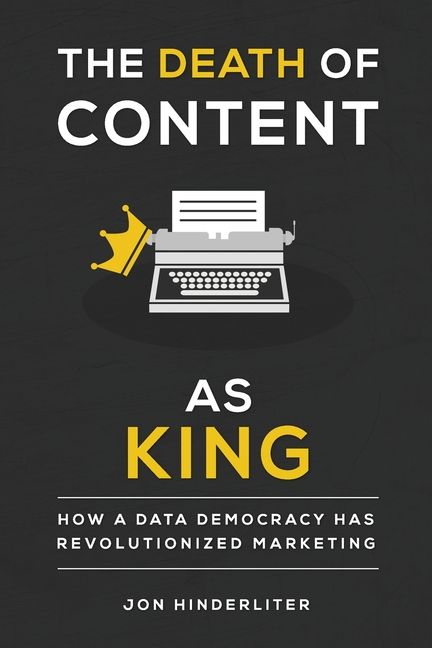 Jon Hinderliter is the Director of Marketing and Communications for University College at Washington University in St. Louis where he manages integrated marketing strategies to help adult learners experience the impact of earning a world-class education.
Read More
With over a decade of experience in data-driven marketing, he has managed hundreds of digital marketing campaigns, websites, social media properties, and mobile apps. He has a master's from Southern Illinois University Edwardsville where he wrote about the impact of fake blogs in 2010 and predicted the possibility of foreign influence on social media.
Jon is a veteran, who retired in 2018 after 20 years from the U.S. Coast Guard Reserve with four years of active duty service after 9/11.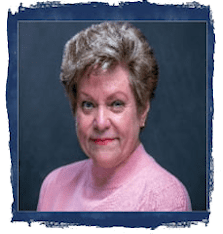 Judy Littlefield
Author - The Other Man Down: A Mother's Journey After the 'American Sniper' Tragedy
Littlefield's account begins in 2013 after her son, Chad Littlefield, and his friend former Navy SEAL Chris Kyle were gunned down by Eddie Ray Routh at a Texas shooting range. Kyle was well known for his autobiography and film, "American Sniper." Chad raised in a small town, was a husband, father, and American patriot.
Read more
Judy Littlefield, lives in Texas with her husband, Don, and travels around the nation to raise money and awareness for veterans' organizations and to keep Chad's legacy of serving veterans alive. In 2019, she received the prestigious Daughters of the American Revolution Distinguished Citizen Medal.
Click here to buy The Other Man Down now.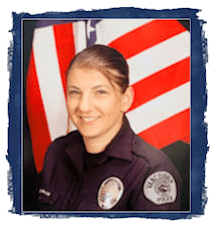 Leah Anaya
Author - Policeman Daddy
Leah Anaya currently works as a staff writer at Law Enforcement Today and is a peer advocate and peer spousal support advocate for the Wounded Blue and Serve and Protect, two non-profit first-responder organizations serving police officers, their families, and police departments nationwide.
Read more
In her debut children's book, Anaya paints a memorable day-in-the-life picture from sunrise to bedtime of a police officer through his small son's viewpoint. Young readers follow the little boy as he watches his daddy get ready to serve, goes to the police station for a visit, sits in a patrol car, and thinks about how much he misses his dad as bedtime approaches.
Click here to buy Buy Policeman Daddy now.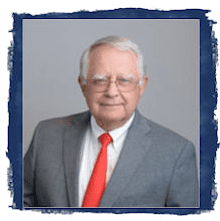 Bruce Lauer
Author - Million Dollar Bronze Star: A Soldier's Story of Corruption and Debauchery in Vietnam
Bruce Lauer currently serves as vice chairman of Cushman & Wakefield, a global real estate firm. He has also served in many
leadership roles throughout Florida, including adjunct professor at the Florida International University in Miami, a board member and secretary for Morton Plant Mease Hospital Foundation, and a board of directors' member for the Outback Bowl.
Read more
In his first book, Lauer details his time as a U.S. Army soldier overseeing the club system's finances with the America l Division in the Republic of South Vietnam. He witnessed scandals and schemes from minor theft to large-scale embezzlement by club managers. Lauer bravely revealed what was happening, ultimately winning the Bronze Star for saving the U.S. Army today's equivalent of $3.5 million a year.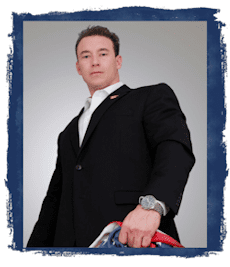 Carl Higbie
Author
Crisis of Culture
The Political Battlefield of the New Civil War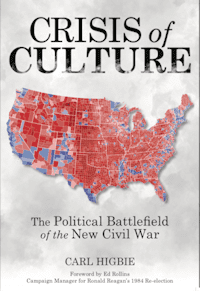 In today's political and media environment, people are more divided than ever. I am certainly not innocent of past divisive rhetoric and am willing to own that. This is my call to rationalize our differences and discuss them by removing emotion.
Have we as a people changed that much? Has the flow of information from which we form our opinions changed? What happened in the last two years that lead to this all-out social war? It wasn't Trump; he was a symptom of a larger issue. The division was already there, lurking under the surface from the Obama era, following one of the most divisive administrations this country has ever seen.
Read more
The people screaming the loudest are liberal groups who got their way for 8 years. They didn't riot or attack people in mobs when the progressive agenda was being steamrolled over America, but when Trump won the election, all bets were off. The people that were sold a bill of goods, by a party no longer in power, suffered a mental breakdown.
This book removes emotion from our ideologies and weighs facts and reason against many political divides for and against both sides. I rationalize the issues conservatives can come together on, win on, and separate voting with our hearts versus voting with our brains.
Purchase Book
Click here to buy Crisis of Culture, now.
Video