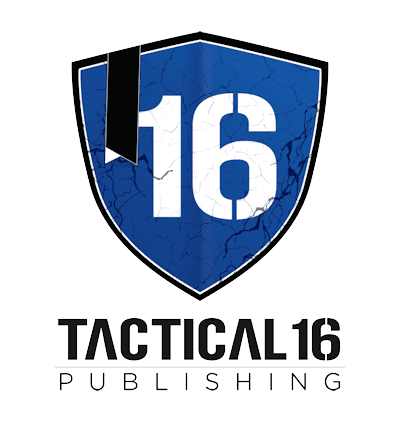 Your Story – Your Voice
*Manuscript Development
*Custom Editing & Design
*Marketing & Promotion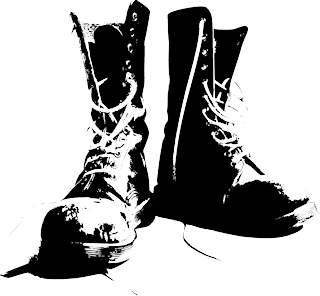 Become a Published Author
About the Tactical 16 Process
Publishing Consulting
Get Help From an Expert
Do you have an idea for a book or, have you already written a book and are not sure what the next step is?
Book a consulting session with one of our experienced staff!
We offer a free 30 minute "General" consultation and more in-depth, 1 hour paid consultations covering topics like Publishing (of course), as well as Graphic Arts and Marketing at $60/session.
Use the form below to schedule your Publishing Consulting session now and find out how we can help you get started!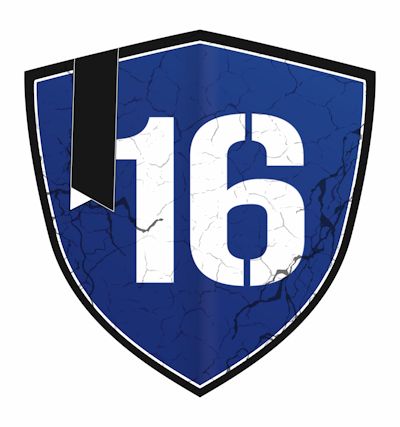 Tactical 16 Publishing is dedicated to serving active, inactive and retired United States military armed forces authors, along with their family members, military-affiliated writers and first responders. We serve those who have served our country.
Tactical 16 Publishing is an unconventional publisher that understands the therapeutic value, writing. We help you to tell your stories in your words. You don't have to be a polished author to join our ranks. If you can write with passion and be unapologetic, we want to talk.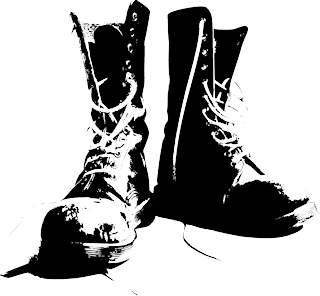 We are a Veteran owned and operated publishing company based in the beautiful mountain city of Colorado Springs, Colorado. What started as an idea among like-minded people has grown into reality.
Our mission is to provide a low-cost to no-cost alternative to self-publishing by creating a custom plan for each author in order for them to achieve their goal.
If you dream of being published, need some help publishing and have a solid marketing plan, we would love to hear your story!
There is no greater agony than bearing an untold story inside you.
FOR IMMEDIATE RELEASE Contact:  Chris Schafer, CEO719-622-6161 Tactical 16 Signs GT Cleveland for"Mother's Day:  The Courage & Sacrifice of the 3rd Battalion 25th Marines"This poignant, personal story traces the story of "Lucky Lima," the hardest-hit unit of the Iraq War.Colorado Springs, Colo. - - Tactical 16 Publishing...
read more
FOR IMMEDIATE RELEASE Contact:  Chris Schafer, CEO719-622-6161 Tactical 16 Signs Spencer Anderson for "Survive The Night"Step back in time as WWII rages and a family faces down the worst of circumstances.Colorado Springs, Colo. - - Tactical 16 Publishing announced today the signing of Spencer Anderson for Survive the Night. Themes...
read more
Our New Partner
Mammoth Nation

Tactical 16 Publishing would like to welcome our new partner, Mammoth Nation, a membership-based online shopping platform that features American owned and operated businesses.
Tactical 16 is a full-service publisher and, we believe in a collaborative approach to publishing. We work with you to help tell your stories in your words and become a published author. From manuscript development to custom editing and design through to print, distribution and marketing, you will be working with professionals at every level of the publishing process.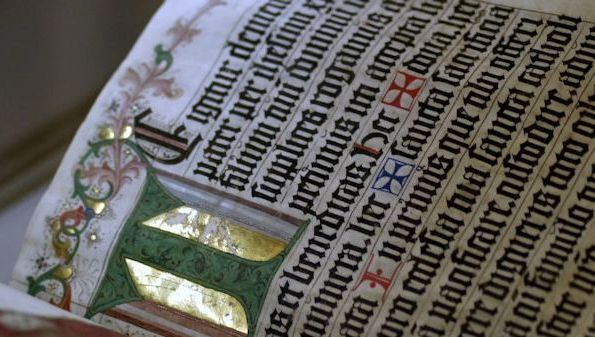 We work with every level of the manuscript development. Whether you have a completed manuscript or just a book idea we will collaborate with you through the process of bringing your book to realization. This service includes:



Review of submitted manuscripts
Edit those manuscripts for story
Work with our authors to revise manuscripts
Copy edit the final draft
Send for peer review
Develop production plans and timelines
Generate a complete manuscript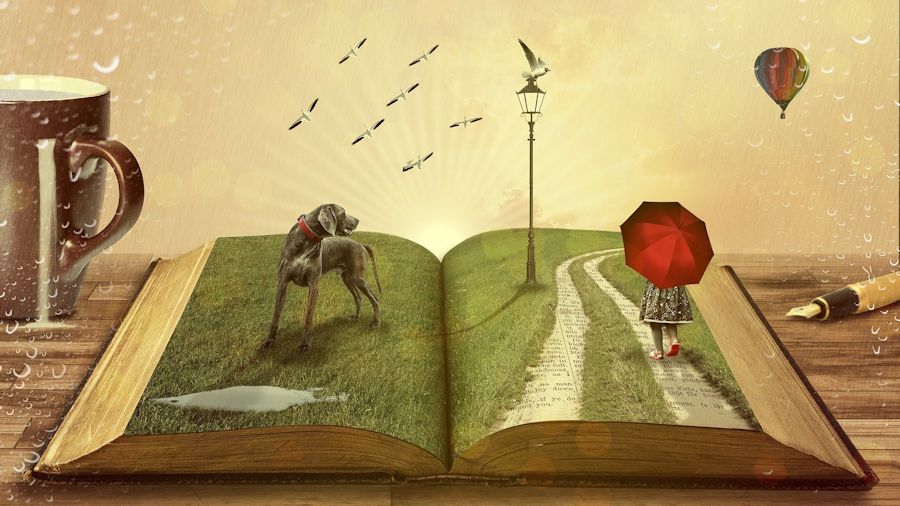 Getting the right look and feel of a publication is one of the most important steps in the publication process. Our team of editors and designers will work with you to get your idea for the perfect design and then craft a unique, professional looking product. Above all, our editing process will retain your voice. Some of our services include:
Manuscript reviewed and re-reviewed by professional editors
Layout and design of the interior of the book
Formatting and editing
Cover art and jacket copy

We provide you with a proof copy for your review and approval before it goes to the catalog for print, ensuring that it has the look and feel you desire.

Have a photo that you took over 60 years ago and want it in the book? We can help. Our graphic artist have even worked with photos taken during WWII. We can't fix every photo but, we can do amazing things to help bring your story to life.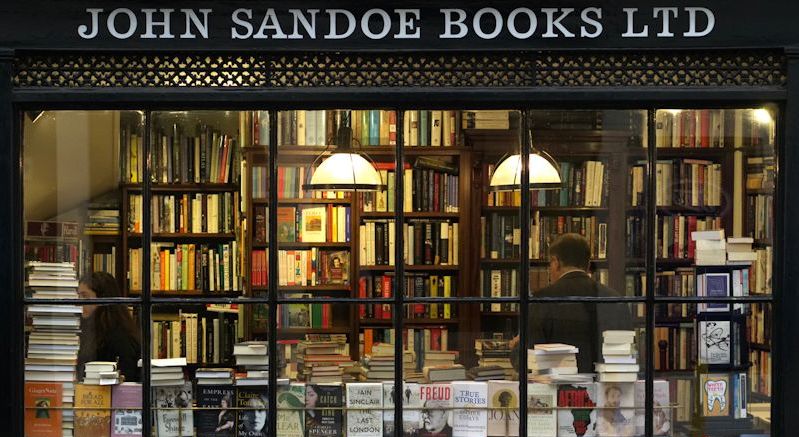 By far the most difficult part of being an author is getting the word out about your book. We have a package of marketing that is cost efficient and directed at your target audience.
In Publishing, there are basically two types of marketing. Publishers market upstream to booksellers and distributors and authors market downstream to readers. Tactical 16 collaborates with our authors to create a comprehensive marketing program to include both. Some of our services and coaching include:



Advice and direction on working with marketing professionals
Developing Tip Sheets
Working with Social Media
Advice on website design and development
Assistance with promotional events such as book signings and a release party
Each author receives at least twenty printed books
Generate a list of influencers and create solicitations for advance praise
Complete book sent to each influencer
Share Your Story – Publish Your Book With Tactical 16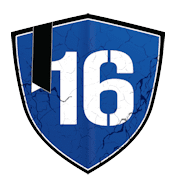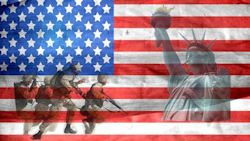 Tactical 16 Publishing is designed to honor those that have served this great country regardless of their role. Tactical 16 Publishing understands the therapeutic power of writing and we encourage our authors to be authentic and write with integrity.
Because these stories often encompass the sheer chaos and tragic events experienced outside normal circumstances, they are controversial at times. We also understand that these events profoundly affect the world views and belief systems of those authors we publish.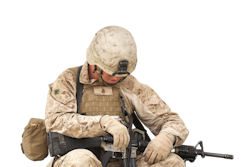 We do not shy away from these inherent issues, regardless of the author's beliefs, lifestyle, or background. We tell stories because they need to be told and we produce these stories as they were experienced, remembered, and intended in the author's voice, without judgment.
Many of our author's vision is that their story will provide hope to others, preserve family histories, or share gained insight and knowledge. Other times it's to entertain based on a unique perspective. We are dedicated to these efforts.
Regardless of the book genre, author background, or belief system, we support those that are dedicated to producing a professional product that enriches our authors and reader's lives.
Chris Schafer
CEO, Tactical 16 Publishing

DODReads provides high-quality resources so that every service member has an answer to "What are you Reading?" DODReads offers Military Reading List, Book Reviews, Leadership Articles and much more. Become a lifelong learner.
We are happy to have DODReads as a Tactical 16 Publishing partner.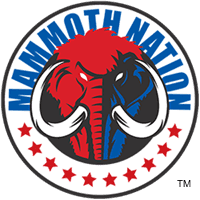 Tactical 16 Publishing would like to welcome our new partner, Mammoth Nation, a membership-based online shopping platform that features American owned and operated businesses.
At Ease! Veterans Magazine

AT EASE! Veteran Magazine began as a vision of entrepreneur, Christine Walker, a Desert Storm Veteran, having served as a Navy Hospital Corpsman at Camp Lejeune, MCB. With her background in publishing & design, she wanted to create a print magazine that would give a voice to veterans to share the stories that forged them in the fire and have made them who they are today.
Use code "TACTICAL16" and get a discount when you subscribe to At Ease!
Some of Our Published Books