FOR IMMEDIATE RELEASE
Contact:  Chris Schafer, CEO
719-622-6161
Tactical 16 Signs Tom Hardy for "Fitness For Busy Dads"
Certified personal trainer and AGR soldier Tom Hardy offers on-the-go fathers a plan for a healthier life.
Colorado Springs, Colo. – – Tactical 16 Publishing announced today the signing of Tom Hardy for Fitness for Busy Dads.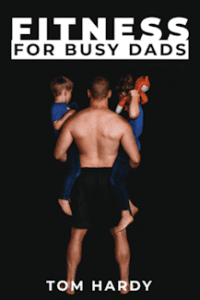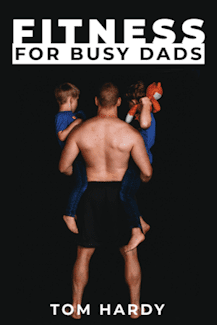 In his debut book, Tom presents a simple and effective program geared towards dads with busy schedules in order to ultimately build a healthier lifestyle.
"Being a dad isn't easy, said Tom, a father of two young boys and an Active Guard Reserve (AGR) soldier. "You're busy all the time between work, the kids, chores, and fixing up the house. I'm just like you – someone who knows the struggle of trying to balance a career, being a husband and a father and trying to stay healthy. That's why I was inspired to write this book and share what has worked for me and can work for you."
Tom delivers a clear blueprint centered around a combination of lifting weights, cardio, and a focus on nutrition. He also dispels fitness myths, including targeting fat loss.
His principles are based on his tried-and-true personal experience and his formal background, including:  holding a Master's Degree in Exercise Science, and being certified as a Personal Trainer through the National Academy of Sports Medicine (NASM). Tom graduated from Master Fitness Trainer school while serving in the Army and currently holds that position.
"Get ready to get inspired to do something life changing for yourself after reading Tom's book," said Chris Schafer, CEO at Tactical 16 Publishing. "Think about this – 25% of the entire male population pass away each year from cardiovascular disease, which is very preventable. Tom's practical approach will give so many men the confidence to start making positive steps for a healthier life."
Tom and his wife and two boys are currently stationed at Fort Devens in Massachusetts. He is a freelance writer for goingfor2.com, covering National Football League games and college football. Tom also trains clients online through Take Lessons.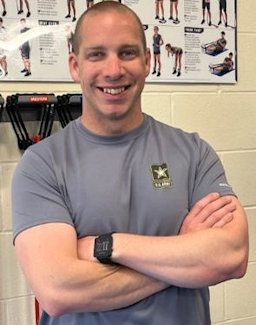 Tactical 16 Publishing specializes in working with authors in the armed forces, police, fire, and rescue communities. To learn more, click here to watch a short video or go to our Facebook page at Tactical 16 Publishing.