FOR IMMEDIATE RELEASE
Contact:  Chris Schafer, CEO
719-622-6161
Tactical 16 Signs GT Cleveland for
"Mother's Day:  The Courage & Sacrifice of the 3rd Battalion 25th Marines"
This poignant, personal story traces the story of "Lucky Lima," the hardest-hit unit of the Iraq War.
Colorado Springs, Colo. – – Tactical 16 Publishing announced today the signing of GT Cleveland for Mother's Day:  The Courage & Sacrifice of the 3rd Battalion 25th Marines.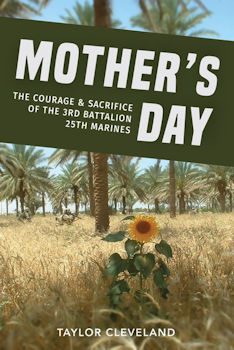 In his debut book, Cleveland gives a first-hand account of his time with the 3/25, known as "Lucky Lima," in support of Operation Iraqi Freedom. His book is one of only a handful written telling the unit's story. Cleveland's book can be purchased at T16, the publisher's new book buying website:  https://t16books.com/.
In 2005, Cleveland, a Navy Corpman (medic), deployed to Iraq with 179 fellow Reservists as part of 3/25, an Ohio-based Marine Reserve unit. After five months of relative quiet, enemy forces began launching attack after attack on the unit.
By the time the battalion went home in November 2005, it had lost more men than any other single unit in the war. Forty-six Marines and two Navy Corpsmen were killed in action during the unit's roughly nine-month activation.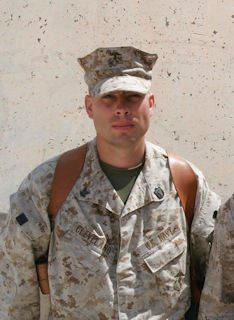 "These young men weren't Special Operators or even full-time soldiers," said Cleveland, who served with the battalion from 2002 to 2006. "They were Reservists who in their civilian lives worked as teachers, nurses, police officers, paramedics, and Home Depot workers. This is a story about traveling from civilian to combatant in the worst possible scenario and back. My goal is to memorialize the men that I served with:  who they were, what they did and what it cost them."
Cleveland, a police detective in Ohio with 25 years as a uniformed officer, plans to donate all proceeds from his book to Feed Our Vets, a non-profit providing food assistance to veterans and their families.
"GT's story is so emotional and engaging," said Chris Schafer, CEO at Tactical 16 Publishing. "His story provides deep insight into what happened to 'Lucky Lima' in Iraq, and is a tremendous tribute to the men who sacrificed everything to defend our freedoms."
Taylor Cleveland was born and raised in Conneaut, Ohio, a small lakeshore community outside of Cleveland that his Nine Times Great Grand Father founded in 1796. He currently works there as a Police Detective.
After September 11th, Taylor volunteered as a United States Navy Reserves Corpsman. He deployed to the Al-Anbar Province of Iraq in 2005 as the senior line company corpsman for India Company, 3rd Battalion, 25th Marine Regiment.
 He has been married to his wife, Louise, for 23 years. They have three children. Taylor is an avid supporter of Feed Our Vets, a non-profit organization working to feed Veterans in need in Ashtabula County, Ohio. All of the proceeds from his book will go to Feed Our Vets to support their mission.
Tactical 16 Publishing specializes in working with authors in the armed forces, police, fire, and rescue communities. To learn more, click here to watch a short video or go to our Facebook page at Tactical 16 Publishing.