FOR IMMEDIATE RELEASE
Contact:  Chris Schafer, CEO
719-622-6161
Tactical 16 Signs KA Brown for "Survive The Night"
This intriguing whodunit plays off current political tensions with twists and turns you won't see coming.
Colorado Springs, Colo. – – Tactical 16 Publishing announced today the signing of KA Brown for Programmed to Win:  A Political Thriller.
In the first of several planned books in a series, Brown introduces readers to a cast of well-developed characters who all become part of a riveting plotline centered around the intense search for power and revenge in the political arena, no matter what the cost. Brown's book can be purchased at T16, the publisher's new book buying website:  https://t16books.com/.
"This is a story that loosely mimics modern politics," said Brown, who recently retired after serving as a firefighter for 26 years. "This story speaks to the current distrust that some have in the U.S. election process. My fictional thriller will have many readers asking: 'How safe is an election if people are being programmed to win?'"
The story opens with the brilliant discovery of a cure for cancer by Dr. Francis Popolous and quickly turns dark as the scientist learns that his genetic findings also reveal a person's political disposition. Politicians, influencers, and heroes across America become part of a twisted adventure filled with murder and scheming as the story unravels with every page turn.
"KA's story is a nonstop, fast action mystery that doesn't let up," said Chris Schafer, CEO at Tactical 16 Publishing. "This story is gripping from the start. The story line will keep you guessing until the very end!"
K.A. Brown spent 26 years as a firefighter and recently retired to pursue his passion for writing.
Brown, who lives in Connecticut, enjoys spending time with his wife, two grown children, two grandchildren, and a German Shepherd.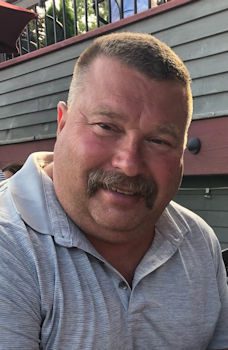 Tactical 16 Publishing specializes in working with authors in the armed forces, police, fire, and rescue communities. To learn more, click here to watch a short video or go to our Facebook page at Tactical 16 Publishing.