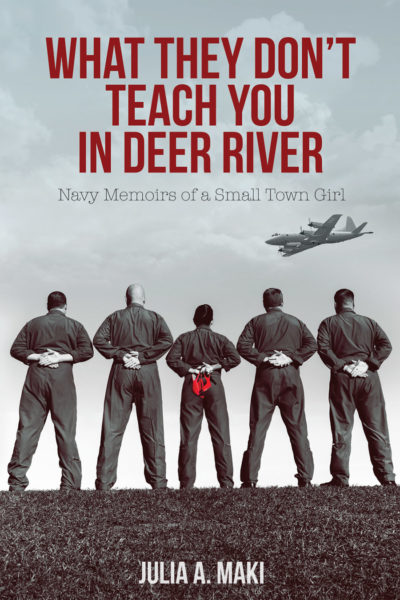 What They Don't Teach You In Deer River
Navy Memoirs of a Small Town Girl
I grew up in Deer River, MN – a one-stoplight town of 903 people. Two weeks after I graduated high school way back in the old days (1997) when everything was in black and white, I enlisted in the Navy in a combat aircrew position that had just been opened up to women. At first, we were mistaken for tiny hairless men. Quite a few people told me I was crazy and I would be back home before I knew it. Some of the old WWII veterans patted my shoulder, and nodded, wishing me luck. My dad, fearing my safety, begged me not to go. Honestly, I had no idea what I was getting myself into – which probably was best that way. I just knew I didn't want to fail.
Spoiler alert – I didn't go off and become a war hero. I didn't save the world. I didn't win the Noble Peace Prize or even receive the perfect attendance award (I was runner-up); however, I did serve my country, met some lifelong friends, flew over 1300 hours in a war-fighting machine, kicked some submarine ass, and learned a few lessons (the hard way). This book is a compilation of short stories and those lessons learned.
If you are looking for Steinbeck or Dickens, you probably should put this book back on the shelf and keep looking. However, if you are looking for random entertaining stories that begin with conjunctions, contain cheesy metaphors, and improper sentence structure- well this, my friend, may be the book for you. You may laugh. You may cry. You may want to dance on a barstool next time the opportunity arises. I'm not a writer, I'm a storyteller. And this is my story.