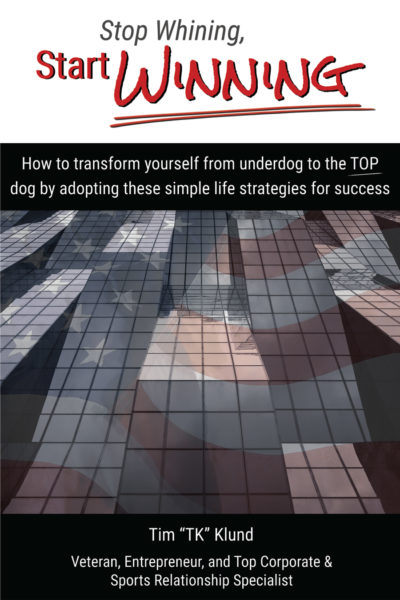 Stop Whining, Start Winning
Sometimes being stuck in a rut in life with no obvious answers, people may whine and make excuses to why "they can't" but when you start using simple techniques and principles that TK shows you in this book, you will go from whining to winning with some discipline and dedication. If you can get one thing from this book that can help you get on the road to reaching your goals, TK considers this book a success.
Go get the most from life…Stop Whining, Start Winning!