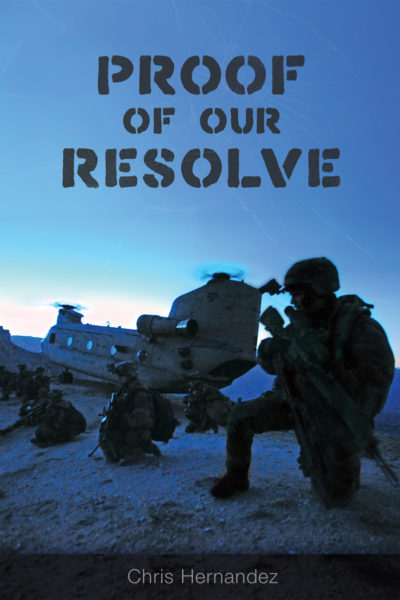 Proof of Our Resolve
"Proof of Our Resolve" is a novel about a Texas Army National Guard infantry platoon deployed to Afghanistan. This book attempts to convey some of the experiences of soldiers serving in Afghanistan through a fictional platform. The characters are representative of and much like the Soldiers and Marines one would find in a combat unit. The story's environment and tactical operations are as close to real as possible.
Jerry Nunez came home from Afghanistan, turned the war off and went back to life as a cop. But when Afghanistan's brutality finds its way onto the streets of Houston, Jerry once again has to face a war he thought he had left in his past.
Chris is the Author of Proof of our Resolve, Line in the Valley and Safe From War