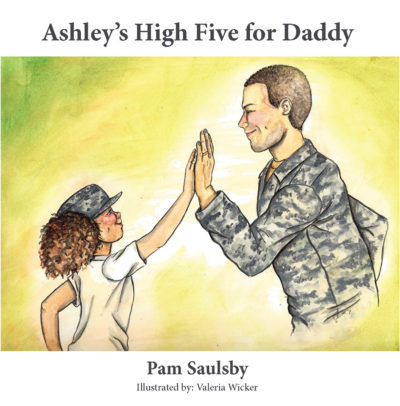 Ashley's High Five For Daddy
Ashley's High Five For Daddy is a beautifully illustrated picture book that gently introduces young readers to the process military families experience on the return of their loved one from deployment. The star of the story "Ashley" is a feisty, fun, and adventurous. She adores her dad and is having some trouble understanding why he has returned home a little changed from how she remembers him. Saulsby's story nicely demonstrates the need for adults to prepare themselves and their children for the possibility that the returning service member may need some space and time as they are reintroduced into the family.
From the Author
Pam discusses her book that was created to help families of deployed Veterans when they return home.