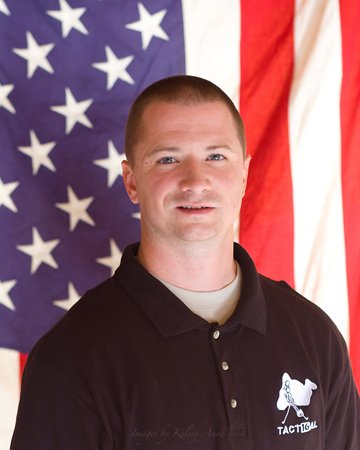 Erik Shaw > President & Founder
Erik is a Veteran of Iraq, Afghanistan, served in Korea and still serves in the US Army Reserves. His active duty military exploits are well documented in his Tactical 16 published auto-biography titled Brave Rifles. He currently works for Sonoran Desert Institute but previously has done work with multiple US Government Agencies as a Civilian and member of the US Army. Erik has a degree in Computer Network Administration and has attended several US Army and US Air Force Space based education courses for the military and the Department of Defense as a civilian. Erik came up with the idea for Brave Rifles in 2008 while doing work as a Veteran advocate in Pittsburgh, PA. "We wrote Brave Rifles to launch a Company" he has stated in various Interviews. "I wanted to see if this outlet for Veterans to funnel idea's and thoughts and create books would be a viable source of healing and see if we could actually help them get a fair book deal and save them start up money in the process. So far so good!"
Erik worked with various companies and universities to create various programs that would help Veterans find employment and help employers identify the best candidates for potential jobs. It was also during this time that Erik got involved in the speech circuit and media across the country as he continued to work with politicians, celebrities, and non-profit organizations.
Erik was diagnosed with a Traumatic Brain Injury (TBI) after his redeployment from Iraq due to an encounter with an IED in Baghdad in 2005. Brave Rifles was written in part for his daughter to have an account of his military service due to the unknown future the TBI may hold. He has been awarded the Bronze Star, 7 Army Commendation Medals and 7 Army Achievement Medals, Combat Action and Space Badges along with multiple other US and NATO issued Awards, Coins and Citations. Erik currently maintains the Rank of Sergeant First Class and has been a member of the military since 2001.
Erik credits the help of too many to list for the creation and birth of Tactical 16. The idea was to form a company that gives Veterans a bigger stage to have their voice heard and to create a network of trusted companies and organizations that work with Veterans from the time they ask for help to the time the say they are good to go. Tactical 16 envisions working with selected non-profit organizations on their mission through sponsorship, funding and volunteerism when needed. Tactical 16 wants Veterans to be heard and wants to preserve their individual legacies as we hope they can get some relief from the battles with PTSD, TBI and other service related injuries.
Erik was born in Florida, raised in Pittsburgh, PA, and currently residing in Colorado Springs with his wife and daughter.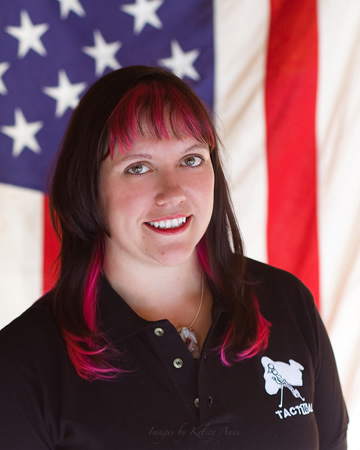 Jennifer Farnes > VP of Finance
Jennifer Farnes began her career path as the youngest DJ in the state of Montana, employed on public radio when she was just 17 (working overnight with special permission from the city for being out past curfew). She attended the University of Montana to pursue a career in Radio/TV Broadcasting, and was recruited into an Arizona-based events and promotions company in 1999. Much of her marketing and financial experience came from working as an Events Manager with the Professional Bull Riders Association, as well as managing large concert events for music artists that included Travis Tritt and Chris LeDoux. In 2002, she moved to Colorado to accept a position as a Store Manager for Target, which helped further expand her knowledge of merchandising and branding on a corporate level. Wanting to return to media and promotions, Jennifer shifted to working as an Advertising Media Buyer in 2004 – handling advertising budgets and booking advertising campaigns for automotive dealers across the country. Jennifer now owns a small business, providing wholesale services to retail storefronts, and applies her marketing and product knowledge to working with Tactical 16. She is grateful to Our Troops, and proud to be working with a company that is supporting Veterans while selling American-Made products!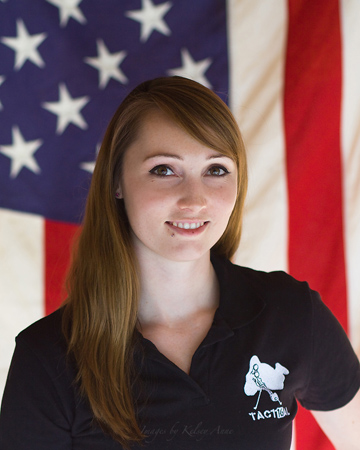 Kristen Shaw > VP of Publishing
Kristen's career in design was jump-started in high school where she was introduced to the Visual Communications industry. Combining her passion for art with the exciting developments in technology, Kristen decided that a career as a Graphic Designer was a natural fit. After leaving Army active duty, she pursued her Associates Degree in Visual Communications from Colorado Technical University, and then received her Bachelors in Graphic Design from the Art Institute of Pittsburgh. She's gained experience in publication design while working for a marketing company in Annapolis, MD and then expanded her experience into web design while working for the University of Pittsburgh Medical Center in Pittsburgh, PA. She received her Master's degree in Information Communications Technology with a focus on web design and development, from the University of Denver in 2015. Currently, she is a Web Designer for Compassion International in Colorado Springs where she manages content for an enterprise level web site, designs and implements campaign marketing efforts, and advises channel marketing teams on web design usability best practice.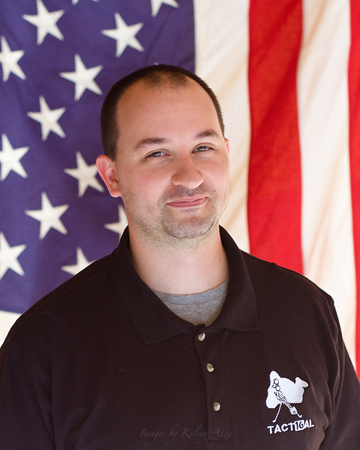 Jeremy Farnes > VP Operations & Co-Founder
Computer technology has long held Jeremy's interest since his first encounter with an IBM-PS1 that his mother bought at Sears. When the machine came home, he set to dismantling and figuring out how the system worked cementing his love for computers and technology. After high school, Jeremy worked as a technician for a computer store that built custom computers for businesses where he was found and recruited into defense contracting with Logicon Geodynamics in 1998. He continued his career in technology at Logicon, which later became part of Northrop Grumman. During his tenure there, Jeremy was trusted to work on sensitive projects for various agencies such as NORAD, Air Force Space Command, and US Strategic Command. Following that, he worked at IRS Chief Counsel building enterprise level solutions for SharePoint and with TASC at Space & Missile & Systems Center as a software engineer. He is currently working in the commercial sector as a senior software engineer. Jeremy takes great pride in being American and supporting his Country when possible. Most of his best and lifelong friends are Veterans and he is excited to be in a more direct role of helping Veterans through Tactical 16.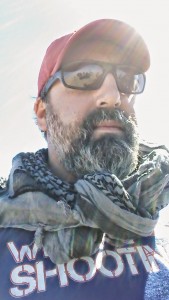 Aaron Krieger >
Graphic Design
Aaron has worked in design, advertising and marketing for more than 15 years. Aaron's experiences include working with such companies as Chrysler racing division, General Motors Police Vehicle Division, The Sports Authority, the NHL and many others. He has also worked as a security consultant with national security firms and and has written several books.Currently Aaron is the co-host of the popular weekly We Like Shooting show and an instructor at the Sonoran Desert Institute.Aaron lives in the Metro Detroit area with his wife and three children. Aaron likes donuts.