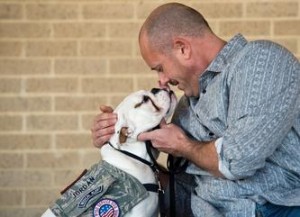 Justin grew up in Henderson Kentucky, He is married to Technical Sergeant Retired Shar Jordan, they have two children Summer Jordan, 15 and Dimitrius Williams Jr., 20. At 19 Justin enlisted in the United States Air Force and attended Basic Military Training at Lackland Air Force Base in San Antonio, Texas. During his 20 years of service he deployed 4 times and held a variety of different jobs, everything from Cook to Combat Readiness Instructor, however his most taxing job would be when he was assigned as the Non Commissioned Officer in Charge, base Mortuary Affairs. For nearly 6 years he spent his time, performing human remains inspections, uniforming the deceased, organizing military escorts, arranging for burial with honors and consoling grieving families. Justin also managed deployment Mortuary operations at two separate locations, ensuing the fallen were properly prepared for transport home. During his time as a Mortuary NCO he witnessed how fragile human life is, his cases included murders, drownings, auto accidents, war casualties and suicides. All this death led him to question his own mortality on a daily basis. In 2009 he was diagnosed with Severe Post Traumatic Stress Disorder and started his journey to healing. Over the next four years he struggled with traditional pharmaceutical treatments and sought out alternative therapies. In 2011 he became the first Active Duty Airman to be allowed to serve with the aide of a PTSD Service Dog. With the help of Paws and Stripes he found Dallas his Service Dog. Initially he made huge strides in his recovery and became a leader in the PTSD education movement, working tirelessly to educate the public on what PTSD does to the Service Member and encouraging others to get help, despite the negative stigma. In 2012 Justin had a major regression and his condition grew worse, with no other options he was hospitalized in a military treatment program for PTSD. It was there he found writing through Cognitive Processing Therapy, he noticed how his stories seemed to help other service members, by not only reliving the horrors of what he had seen, but more importantly, he wrote about how it made him feel. Shortly after he was discharged from the hospital, he decided to share his story with the world, proclaiming to the world "This will not beat me". His intent was to help a greater number of people, both military and civilian. In late 2012 Tactical 16 publishing, published his book "And Then I Cried, Stories of a Mortuary NCO". In 2013 Justin was Medically Retired from the Air Force with 20 years of Service. His book continues to help others who are struggling and he continues his advocacy, speaking at different venues across the country. Justin and his family now lives in a small town just north of San Antonio Texas and he reports that transitioning to civilian life as a veteran with PTSD has been a struggle, but his never quit attitude and perseverance has served him well as he starts the next chapter of his life. Justin Jordan is a is truly a remarkable American Veteran

Twitter: @Bigsarge36
Reviews
Justin Jordan's, "And Then I Cried" is a nonfiction account of his experiences while serving on active duty for the Unites States Air Force as a mortuary affairs non-commissioned officer. In his stunning debut, Jordan's "no holds barred" narrative style provides readers with a shockingly, human perspective on the trials and tribulations of the mortuary services vocation. He sagaciously depicts the private as well as the professional struggles veterans face before, during and after a PTSD diagnosis and the resiliency of a human spirit battling to overcome obstacles preventing emotional wholeness. This book will resonate with anyone who believes that America's citizens are forever indebted to the heroes who endure in silence the grievous tasks involved with honoring those who have given the last full measure of devotion in service to their country. God bless the men and women of the US Armed Forces!
— Sarah L. Bowen, MSgt, USAF
Jordan gives us a very personal look at the honor, duty and at times the absolute horror of serving in our Armed Forces. He shows the reader that you don't have to be the one who gets the bad guy to be the hero. In a plethora of war books, this unique piece focuses on how important, how critical, how necessary all fields of service are in our military from cook to mechanic, to soldier or even mortuary affairs specialist. Jordan performed an unthinkable duty of honoring our fallen with true dedication and professionalism all the while masking the toll these horrific duties had on his very spirit. MSgt Jordan, you are my hero. From the bottom of my heart, thank you for your service.
— Christin Barden, USAF Veteran
This is a hard read. It's so good, it grabs your attention and is hard to put down. Sometimes his stories are very graphic, maybe too graphic for most. Some of it is almost unbearable. At times I felt as though I was standing next to him wanting to turn away. But I believe we must not turn away. It is vital that we try to understand as much as we can about what our troops go through, so that we can share and bear witness. I found Jordan to be an excellent writer. I could see what he saw. He's painted a vivid picture for me. And yes I cried, too.
— Marilyn Pfaff
A Voice from Inside the Wire with Justin Jordon USAF MSG (Ret.)
By Becca Bryan
There are many first person stories from outside of the wire by those who have been in combat positions fighting the war on terror. There are very few from inside the wire. Justin Jordan, a United States Air Force Master Sergeant (retired), who served for nearly 20 years, relates what it was like working inside the wire on domestic turf and overseas in his book "And Then I Cried Stories from a Mortuary NCO". Like any good writer, the book is written in his voice told without any suggestion of making it easy for the general public to read. There is no way to sugarcoat what he experienced as he took meticulous care of America's fallen heroes.Nicknamed "Big Sarge" because of his height, Justin would swear he is just another guy who served his country to the best of his ability. Even when an airman died in a motorcycle accident and he spent hours trying to find the guy's camera. Even when he gets a call that a friend was killed crossing a road and he was sent to process the death as a part of his job. Certainly, these are the kind of situations which would throw anyone into the devastating roller coaster of symptoms of PTSD. His mortuary career and the sudden, unexpected death of a friend sent Justin through this hell. Yet, he fought it and got help for it.There are many articles and stories about those who are trying to manage the symptoms of PTSD. Most are from combat Veterans. The general public rarely hears anything about the invisible wound and how it affects those who served inside the wire. These troops have lived through their own hell and faced their own demons. The "saving grace" might be to transfer the images into words and write them down. This is what worked for Justin."Writing the book took me someplace out of head," Justin replied when asked how he managed his PTSD symptoms. That was the key for him. To get outside of his head. He was encouraged to write his story by friend Eric Shaw, Veteran CEO and Founder of Tactical 16. When asked about other books or articles from Veterans who served inside the wire, Justin explained "People inside the wire need to write their stories because they are not being told. The medics — their story is not told."Justin was fortunate to find the strong support he needed to get his story out from the people at Tactical 16, a Veteran focused publishing company that strives to work with military, police, firefighter and emergency service Veterans to give them an opportunity to share their story and become published authors. "Justin is a true professional who is able to take events and situations from his life and put them on paper in a way that makes us all feel what he goes through. That is a rare quality for a person and it has been our honor here at Tactical 16 helping him tell his story and educate an otherwise blind public to what life is really like for our Veterans", said Eric Shaw of the author.There are more than 2 million Iraq and Afghanistan Veterans. A study by the RAND Corporation states that about 20% of them are affected by PTS. As a country, we have been living and working with Veterans from every war who have been diagnosed with PTS. Yet, we seem to be a nation too afraid of them. "How do we (the general public) not fear Veterans? How can we help them get through and (the public) understand their needs?" Justin asks. Justin Jordon put his career in the Air Force and the ghosts that came with it on the table. He explains in his book how he faced the ghosts and found the courage to get help. Today, he drives an 18 wheel truck from Texas, where he lives, to wherever his next assignment takes him. Along the way, he is meeting other Veterans and doing what he did best during his career in the military: taking care of his brothers with integrity and care.