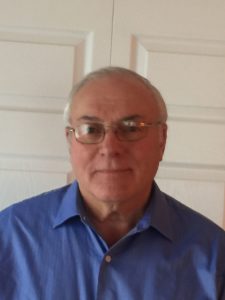 Frank DiScala graduated from Hofstra University in June 1967 with a BBA, Sales & Marketing, and was commissioned 2nd Lieutenant, Signal Corp, US Army. From March of 1969 to March of 1970, he served in the Republic of Vietnam as a Communications Officer.
On completion of active duty he spent his first ten years teaching business subjects at a local high school. In 1980 he pursued a career in sales and spent over twenty years in the electronic distribution business. He was very successful but unfortunately the PTSD he suffered from almost destroyed him. He had to spend five long and painful weeks at a VA hospital. Because his wife and family supported him, he was able to recover and get his life back together.
He was determined to do something to help our veterans not to go through what he did. Writing his book, Losing the War in Vietnam, was the result of his desires to tell his story and to help others heal from the horrors of war. He has done four radio interviews and a YouTube interview to get his message out to our veterans and their families. He is also working to get a veteran elected to congress in his congressional district to fix the problems at the VA.
"God bless America and our veterans!"