Mark D. Baylis
Sergeant Major (Retired)
Saylorsburg, PA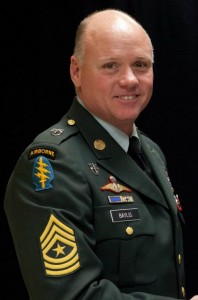 About
SGM Ret Baylis from Morristown, New Jersey is a divorced father of two sons, Jack and Adam. He has served over 26 years on active duty beginning in February 1981 as an Indirect Fire Infantryman. He has served with the 82nd Airborne Division, the 2d Battalion 75th Infantry Ranger and the Special Forces as a Heavy Weapons Expert. He has had several assignments over his active duty career with the 5th Special Forces Group Airborne (SFGA), 7th SFGA, and Joint Readiness Training Center (JRTC). He has performed his duties in a number of capacities most notabliy as an Assistant Operations and Intelligence Sergeant and Team Sergeant, First Sergeant for Communications Training with 1st Special Warfare Training Group, Battalion Operations Sergeant Major 3d Battalion 5th SFGA, Team Sergeant, Detachment Sergeant of the 5th SFGA Special Forces Advanced Urban Combat Course, Battalion Operations Sergeant Major 2d Battalion 5th SFGA, and finally Company Sergeant Major for A Co 2d Battalion 7th SFGA. SGM Ret Baylis was medically retired in April of 2007 for injuries received in combat.
Combat Tours
Dec. 1989 – Jan. 1990 – 7th SFGA – Operation JUST CAUSE
Oct. 2001 – Feb. 2002 – 5th SFGA – Operation ENDURING FREEDOM
Jan. 2003 – Jun. 2003 – 5th SFGA – Operation IRAQI FREEDOM
May 2004 – Jul. 2004 – 5th SFGA – Operation IRAQI FREEDOM 2
Awards and Decorations (abbreviated list)
Ranger and Special Forces Tabs
Meritorious Service Medal 3d Award
Combat Infantry Badge with Star 3d Award
Afghanistan Campaign Medal
Iraq Campaign Medal
Army Commendation Medal 3d Award
Military Free-fall Jumpmaster Badge
Education
Numerous Military Certification and Training Courses
AAS in Liberal Arts from Vincennes University
BS in History and Business from the University of the State of New York
---
Frank Chad Hoeppel
Customer Relationship Manager, International Technology Services US Department of Agriculture
Maryland Outside of Washington, DC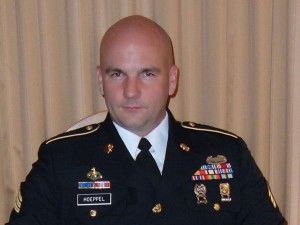 About
Frank Hoeppel is currently serving as the Customer Relationship Manager for the International Technology Services organization of the US Department of Agriculture (USDA), having also served as the Acting Director of the National Office Support Division and as a Project Coordinator for a number of initiatives, including the Secretary's Shared Administrative Services project and the MIDAS initiative. Frank has also worked on Information Technology projects with distinction for Perot Systems and the US House of Representatives. Frank served with the 3d Armored Cavalry Regiment during two deployments to Iraq, acting in a number of roles in both combat and operational capacities, including Tactical Operations Center NCO and Raven SUAV operator. He also served in a Military Intelligence capacity with EUCOM Joint Analysis Center, earning awards for roles as a Dynamic Adversary and as a training NCO. He assisted Erik Shaw in the development of the Veterans Transition Assistance Program at UPMC in Pittsburgh, and has participated in a number of Veteran support activities in the Washington DC area. Frank is married to his lovely wife Kathryn.
---
Anita Sugimura Holsapple, MS
Conflict Resolution Specialist and Documentary Filmmaker
Studio City, CA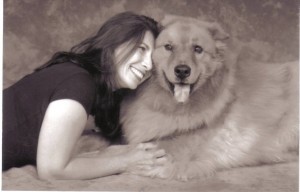 About
Anita Holsapple is a conflict resolution specialist, who focuses on the issues of culture and communication. A former television news producer and reporter, Anita spent several years in the local, national and international markets. She has also worked as an analyst and trainer for Fortune 500 companies. The daughter of an atomic bomb survivor and a USMC combat Vietnam Veteran, Anita's desire to assist our veterans and military families stems from her own personal experiences as a lifelong military BRAT. Her documentary films are concentrated upon military life and transition, as she hopes to bridge the gap between the civilian and military worlds. Anita volunteers with various organizations, such as, "The Soldier's Project," and the WGA Veterans Writing Group. She has also spoken extensively about veterans' issues as a guest speaker and panelist.
Dual Household of PTSD
Father – USMC Sgt. Major (retired) 2 Combat Tours in Vietnam (USMC 1/9) – 2 Purple Hearts
Mother – Atomic Bomb Survivor (WWII – Japan)
Education
AA – Johnson & Wales University
BA – Sociology/Psychology from St. Leo University
MS – Conflict Analysis & Resolution/Crisis Management from Nova Southeastern University
Associations
American Psychological Association – Div. 19 – Society of Military Psychology
American Psychological Association – Div. 48 – Society for the Study of Peace, Conflict and Violence
International Documentary Association
Films in Progress
---
Adam Keiser, MBA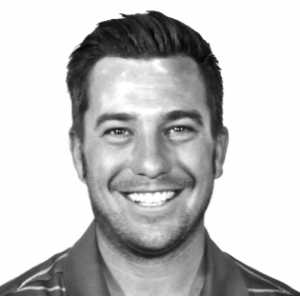 About
Adam has over 15 years of sales and marketing experience including both Business-to-Business and Business-to-Consumer. He has cultivated and developed a variety of marketing initiatives for companies such as Toyota, Callies Performance Products and Local Motors. In his free time, Adam enjoys riding his Harley, shooting bow and the occasional round of golf.
---
Annie Nelson
The Civilian Embedded in ALL Things Veteran Support
Orange County, CA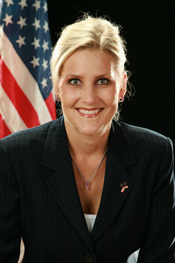 About
Minnesota native, then Chicago, then to the West Coast Annie received a Theatre Arts scholarship to Long Beach State, studied at the American Film Institute. From a family sports background, she found a niche in sports broadcasting & special events. A chance pen pal friendship with a wounded Marine in 2004 led to an epiphany changing Annie Nelson's life forever. For the past 8yrs (and going strong), Annie has dedicated her life to raising awareness for US veterans of all era's. Successfully combating PTSD herself in 1994 after being beaten by passengers while in flight working as a flight attendant, then surviving 5 separate concussions & a massive life threatening brain tumor August 2010, 10.5 hr surgery leaving her deaf in one ear & on a 2+ year journey to recover, (2013 diagnosed with a 2nd small tumor) she relates to & inspires our wounded warriors, their family members, veterans & others by her real life battles. She truly has walked the talk.
Her story ignites a flame of hope within all she comes in contact with. Ms. Nelson shares time & conversation with our Special Forces teams, Marines, Soldiers, Navy Seamen, Airman and reservists all across the country. Annie's also involved in reaching out to our nations homeless veterans. Whether she is spending time with the children of our fallen heroes, teaching school children patriotism with her Patriotic Pups or taking veterans on outings she is always embedded with our troops & veterans here at home. Annie's presence, kind words & story have also been witnessed in our nation's capitol. Her travels (usually at her own expense) have taken her from coast to coast. Annie's passion & compassion have drawn movie stars, TV stars, political figures & a plethora of sports celebrities to join her crusade. Thanks to Annie, they offer their time & energy. As often as possible, Annie's dogs, Eddy & Hazel (Rhodesian Ridge backs), accompany her on her mission. Their keen non-verbal communication bring a comfort that is beyond words. Our vets, troops & kids truly love 'em (they've become Rock Stars).
Founder of The American Soldier Network 501c3 Charity
Creator "American Heroes" TV series
Columnist, US Veterans Magazine, "American Heroes" column
2012 Actress Jane Seymour & Husband Director James Keach honored Annie with Open Hearts Foundation 1st Open Heart Patriot Award
---
Geoff Reeves
CEO, ShadowWorks
Los Angeles, CA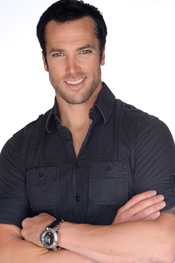 About
After earning his commission as a U.S. Navy Officer, Geoff reported to BUD/s (Basic Underwater Demolition/ SEAL) in Coronado, California in January of 2001. After completing what has been called "The toughest military training in the world", Geoff stood with his original class (1 of 29 out of a possible 165) and graduate, earning him the coveted Trident insignia. Geoff reported to the east coast's SEAL Team 10, helping commission the new command and becoming a plank owner. Working as an Assistant Officer in Charge of a platoon, he tirelessly trained and deployed overseas with 16 highly motivated men carrying out missions set forth by the Commander in Chief. Upon returning home, new orders took him back west to the Navy Parachute Team, "Leap Frogs". As Officer in Charge of this 16 man team, the "Leap Frog's" performed dynamic parachute demonstrations nationwide into Major League Baseball, National Football League, NASCAR, horse races, high schools, X-Game events and more, acting as liaisons to the general populace promoting Naval Special Warfare and the military to people of all ages.
After more than 9 years, Geoff Honorable separated from the Navy wanting to branch out and try new things. His passion lead him to Los Angeles in pursuit of his next dream- television & movies. Living in Los Angeles, California Geoff acts / hosts and recently co-wrote and co-produced his own project. Geoff has worked on sets from major motion picture, to television, video games to webisodes. He can be seen in the Transformers movies, Iron Man, Criminal Minds, Love that girl, Days of Our Lives, All My Children, Sony Playstation, Ford Commercials and much more.
Geoff has taken his passion of exotic cars and speed to the next level. He has written for an online automotive review website, and has been invited around the country and overseas to track, host, and write about new auto-manufactures latest creations. But that wasn't enough. After training at several of the best performance driving schools in the country for the last 2 years, Geoff partnered with Grand Am's Continental Tire Series's Skulllcandy / Team Nissan and raced professionally in 2012 and 2013 season. Geoff is continuing to race professionally in 2014 with BestIT / Bondurant Team in the Pirelli World Challenge Series.
Patriotism, Extreme Sports, and high energy meet as Geoff has recently launched and operates his clothing line "Shadow Works". A patriotic infused action sports brand for those who believe in working hard and playing harder! Shadow Works encourages others to "Live Outside Your Comfort Zone!" by smartly pushing limits and challenging the human spirit. Derived from a sense of patriotism, Shadow Works supports those who have and are protecting the red, white, and blue.