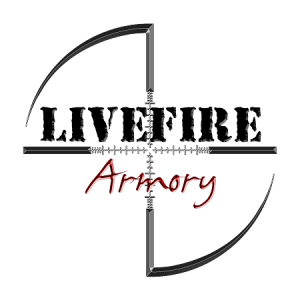 We love to talk!
We're not afraid to talk to you. Need help or just don't like placing orders over the Net? Contact Us.
Owned and operated by a Cop, a Marine, and a Sailor.
The Sailor: This chick bleeds red, white, and blue. She sailed the seven seas for six years as a cryptologist. During which time, this Sailor met a Marine and decided that grunts weren't half bad and actually the best people to have your back. So she married the Corps, and gained the largest family anyone has ever known. This is one bad momma-jomma you just don't wanna mess with!
The Marine: He is a trained killer. While serving in the United States Marine Corps, this guy blew stuff up, shot lots of things, and got to hang out with the world's finest. He has extensive knowledge on a wide variety of weapons and weapons tactics. It was easy for this Marine to transition into Law Enforcement after the Corps. Working in Law Enforcement for the last 10 years, he has served as a Deputy Director for a Police Academy and currently serves as a Reserve Police Officer.
LiveFire Armory Inc
7702 Barnes Road #150
Colorado Springs, Colorado 80922
719-200-7049
"You're build, You're creation"